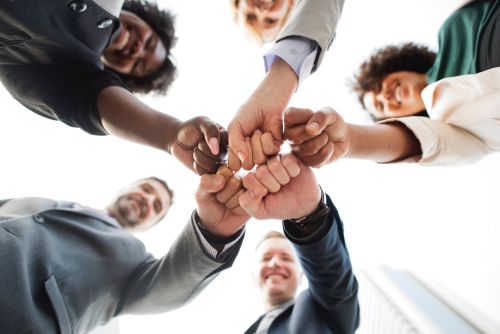 India has progressively become one of the leading countries for outsourcing tech & non-tech jobs. The country is well-known for its technical & non-technical manpower in all areas, ranging from simple data entry and data mining jobs to complex research and engineering tasks. In fact, India produces 25% of the world's engineers each year (about 1.5 million per year!). This coupled with the overall good level of English thanks to English medium of teaching in Schools makes India a favored destination for English-speaking developed countries to outsource tech and non-tech jobs. Furthermore, outsourcing to India enables busy professionals and companies to get high-quality services at much lower costs.
The following are some of the jobs that can effectively be outsourced to India:
Data Entry, Processing and Management
You can outsource to India any type of data entry, processing, and management jobs. A skilled data entry expert can assist with all data entry tasks including online data entry and manual data entry. They can also undertake data conversion, data extraction, database management, mailing list compilation, data cleaning, data validation and more. In doing so, they help companies conserve managerial bandwidth, reduce the cost of data entry & processing and allow for faster processing and improvement in efficiency thanks to multi-shift and 24/7 operations of India BPOs.
Data Mining
Outsourcing data mining processes can be extremely beneficial to a company looking to lower costs and increasing productivity. Being a labor-intensive process, data mining is one of the popular tasks which can be outsourced to a cost-effective BPO in India like India Rep Co. (www.indiarep.co). A specialist in data mining will build, deploy, and maintain data mining tools and processes and metadata inventories. You can benefit from outsourcing to India data mining jobs like online data mining, email mining, indexing and arching services, database validation, postal address validation services, and more.
Back Office Support Services
Companies can also outsource to India their back-office services, including all their administration and support functions. You can either choose to have a freelancer working on your back-office tasks or outsource the entire function to a back-office team with an Indian BPO. The back-office team will help in areas like accounting, regulatory compliance, IT services, record maintenance, clearance, and settlements. They will carry out tasks such as data entry, database management, OCR services, catalog management, and more.
Virtual Assistance
Ambitious entrepreneurs and executives go through a lot trying to balance all aspects of their businesses. Maintaining this balance can be overwhelming and stressful. Outsourcing certain daily administrative or routine tasks to an Indian virtual assistant company will allow you to focus your resources on matters related to business growth. A virtual assistant is like a personal assistant who will take care of administrative duties like answering phones, scheduling meetings, replying to emails or researching subjects on the internet etc. They may also help in online research, travel planning, social media management, expense management, and more.
Content Moderation Services
Content moderation involves screening user generated content like images, comments, and videos. Since customers giving their views on products or services or on social platforms like Facebook, Instagram, Twitter etc. is an ongoing activity, a content moderator is required to ensure that the content posted is acceptable by your business and lies within the policies of your brand. Outsourcing this function to an Indian content moderation company will yield multiple benefits including lower costs, 24×7 coverage and higher efficiency. BPOs like India Rep Co. offer user generated content moderation, video and image moderation, profanity filtration, social media monitoring, and more.
Catalog Management
Catalog management allows businesses to organize their products in a specific way that ensures high-quality and consistent data across the sales channels of an organization. You can outsource to India catalog management services. There are experts capable of building, indexing, converting, and updating your catalog. The major benefit is that all your products will be organized cost-effectively in an easy to retrieve manner based on product names, price, hierarchy, descriptions, supplier, and any other field relevant to your business.
eCommerce Support Services
eCommerce has become an integral part of conducting business today however, business owners need to have proper eCommerce support services to ensure their sites and portals are running properly. Outsourcing to a BPO in India can help in keeping the eCommerce operations running optimally. Services such as product listing on eBay, Shopify, Amazon etc. can be outsourced. So can order management, order dispatch, inventory management, order tracking, managing returns etc.
Customer Support
For companies that operate globally, it can be extremely difficult to manage customer queries via calls, chats, email from different time zones. Setting up an outsourced call center or customer support center in India will help your business answer all calls while transferring all vital information to your database for future improvement. The customer support services that you can outsource to India include inbound and outbound phone support representatives, live chart support agent, omni-channel, social media support representative, and more.