Outsource Data Entry, Processing & Management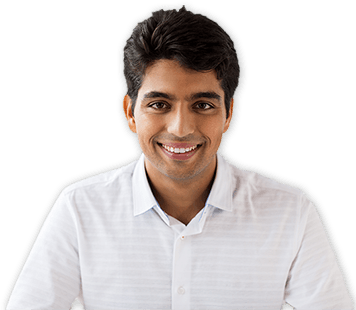 Data entry is our most popular service offering and also one of the most commonly outsourced business processes globally. Being a labor-intensive task, clients prefer outsourcing data entry, data cleaning, data processing and management-related tasks to BPOs and data entry companies like India Rep Co. The primary incentive for offshore data entry being the amazing cost savings, complete control over the offshore team, high output, and the ability to ramp the team up or down at short notice. Outsourcing your data entry process also frees your management from overseeing a routine task and enables them to focus more on critical tasks which lead to business growth. Whether it is a few thousand records or a few million records to digitize and manually enter, India Rep Co. offers you affordable and high-quality data entry service from its delivery center in India.
India Rep Co. is an industry leader in offering data entry outsourcing services since 2015.
We have provided data entry services to companies from USA, UK, Germany, Denmark, Australia, Canada, France, Switzerland, Spain, Singapore and even premier educational institutions and Governments
.
We have worked with large Fortune 500 clients as well as startups and small & medium size businesses and have won stellar accolades from them
.
We are an experienced offshore data entry company with well-trained data entry experts, guaranteeing over 99% data accuracy and exceptional speed
.
With the help of our data entry team in India, you can outsource this repetitive and labor intensive process and enjoy over 50% cost savings and no expenditure on overheads
. By outsourcing you also free up your management from overseeing non-core business processes.
Our data security protocols are in tune with ISO 27001 and ensure that your data and process is secure at all times
.
We incorporate best-in-class data entry technology to automate the data entry process by using the latest OCR and ICR technologies
.
Why work with India Rep Co. for your Data Entry, Processing, and Management needs?
We have over 5 years' experience in managing complex data entry, data cleaning and data processing projects for companies from around the world
We are a mid-sized firm and the top management

is involved

in daily operations and are thus committed to the success of your project

.
We have very competitive rates starting from $5/hour
We are ISO 9001-2015 certified and have extensive quality control parameters for ensuring 99.5% data quality. We also have stringent data security protocols
 

We have flexible contract terms and undertake short term projects as well
 

We provide a free trial to every prospective client
We train and deploy an experienced data entry team under guidance of a team leader who reports to you

directly
We specialize in the following types of data entry, processing and management tasks: 
Online Data Entry
Offline Data Entry
Logistics Data Entry
Image Data Entry
Manual Data Entry
Copy Paste Data Entry
Document Data Entry
Document Management
Electronic Document Management
Directory
Invoice and Billing Data Entry Processing
Product Data Entry
Application Forms Data Entry
Data Processing
Order Entry and Processing
Purchase Order Management
Transaction Data Processing
Records Indexing
Survey Forms Processing
Order Processing
Mailing List Compilation
Word Processing and Formatting
Data Conversion
Data File Conversion – XML
HTML Conversion
PDF Conversion
Forms Processing and Entry
SGML Conversion
E-Book Conversion
Document Conversion
Data Extraction
OCR
OCR Clean up
Data Capture
Data Cleansing
Data Enrichment
Database Management
Database Development and Migration
CRM Database Management